The Voice Management user guide
Banner behaviour in easiware
1 - Integration with easiware
During an incoming call to your contact centre, the Axialys banner is displayed directly in your easiware interface. The CTI (computer telephony integration) enables you to trace the contact linked to the calling customer during the incoming call. The agent does not therefore need to change the information system or even look for the customer's ticket because everything is directly integrated into their daily work tool, easiware.
The banner is integrated:
– Either through a chrome extension which enables webRTC
– Or on the bottom left
During an incoming call, a notification will tell you that you have an incoming call, so just click it to open the banner and accept the call.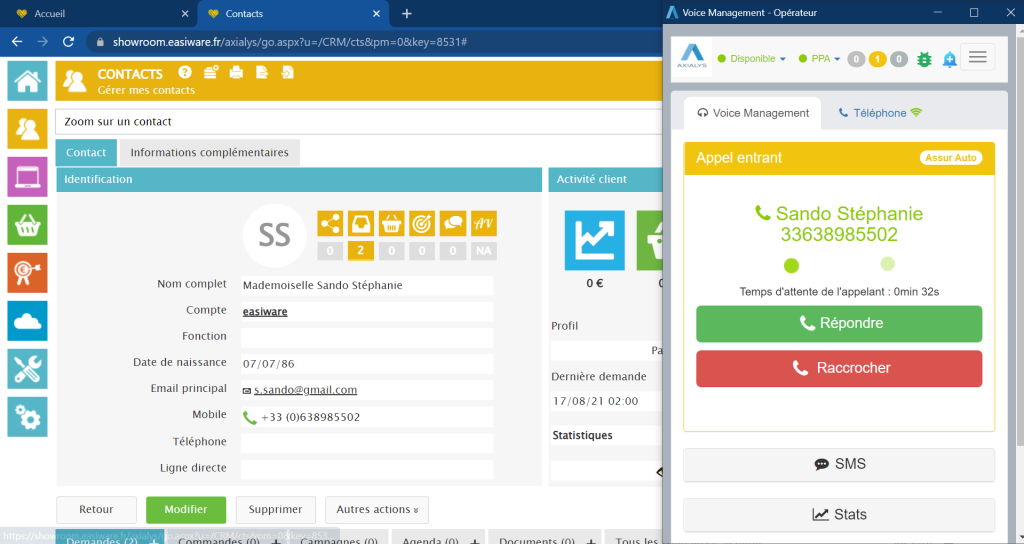 If known contact
During an incoming call, if the caller has already been entered in your customer knowledge tool, this will automatically open the corresponding contact page so that you can see the caller's history at a glance.
If contact unknown
If the caller is not yet known, this will open a new contact page that you can fill out.
If you want to get in touch with a certain contact, you can click their ticket to call them. You just click the contact's number. This will automatically fill in the number field on the operator banner. Choose the right queue and click call.
4 - Information on your contact data sheet
Incoming and outgoing calls will appear in the list of contact-related requests on the contact page. You can see the details of each call.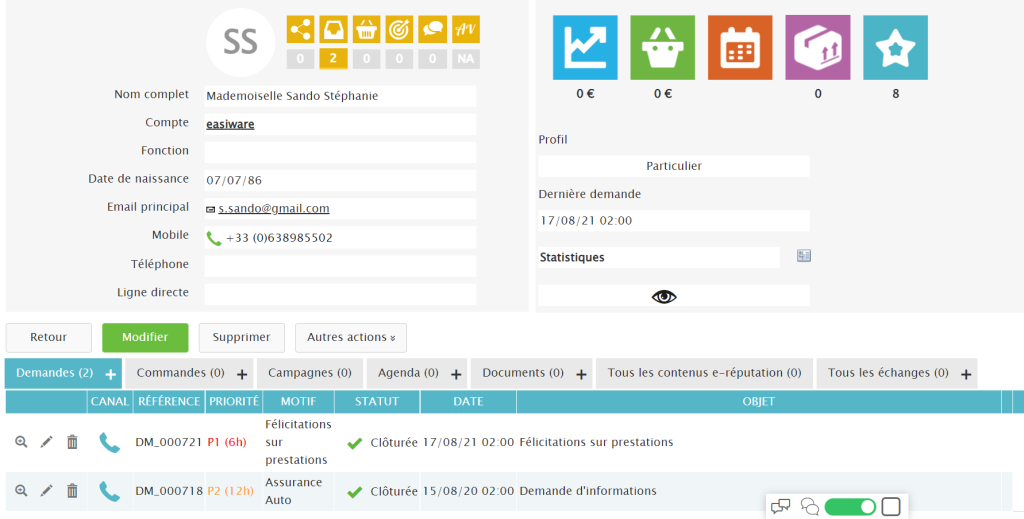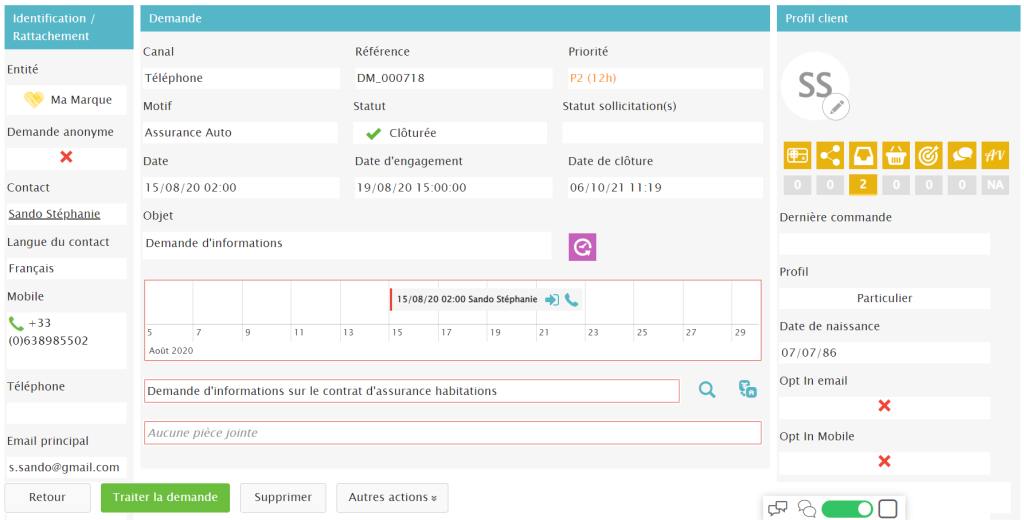 5 - Automatic qualification of the contact
Axialys' call centre solution enables you to automatically qualify calls with a function which will automatically identify the reason for the call in easiware.
Axialys is able to qualify calls based on the route taken in the IVR which is then associated with a pattern in easiware

Infos
Feel free to contact your CSM to find out the right IVR code.